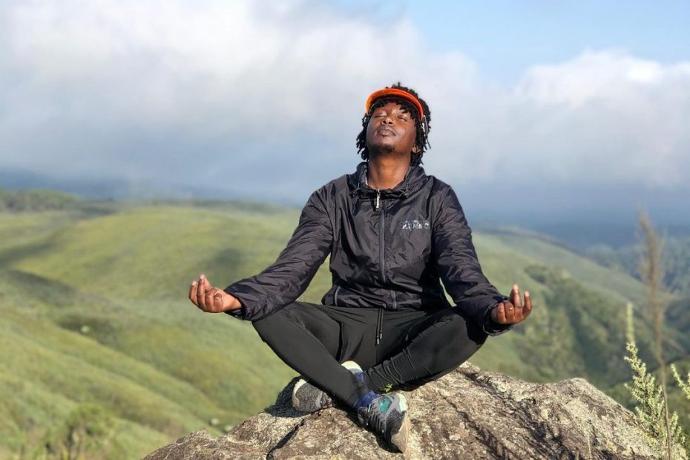 Majid Nderitu - Class of April 2021
I had retrieved into a cocoon for far too long, constantly worried about my next seizure, if it would happen in public or if it would kill me. Joining the #beginnertomtkenya program meant that I was putting myself out there — into the public and into the woods, where help might have taken long to come my way. But I did it anyway.

While I have gotten much better over the years, I have continued hiding my epilepsy for so long and refused to accept it. Even now that I have seizures only a few times a year, I still wouldn't dare to face strangers who saw me in that state.
By walking this journey, I hoped to conquer my fears—to be more carefree and enjoy the outdoors. I knew the high altitude and inadequate sleep, coupled with the long walks during the day, might trigger seizures. Yet, I did it anyway.
I did not get to Point Lenana, but I saw the most beautiful sunrise I have seen all my life — shortly before slipping into a seizure. I do not remember most of what happened on my way down and throughout the day at the camp; I slept 18 hours straight after that.
However, I am thankful to the Outdoorer team for allowing me to walk this journey in the quest to conquer my fears. I am more confident now than I was before.
I only had about 20 minutes left to get to Point Lenana. I will go back and complete the journey someday. For now, I continue conquering myself, one hike at a time.