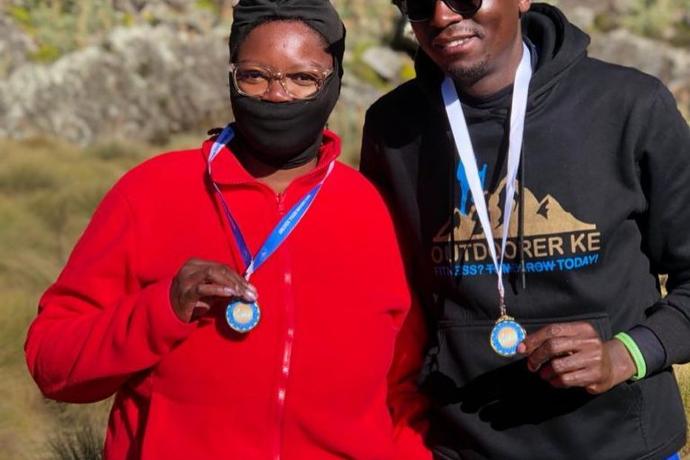 June Mutwiri - Class of April 2021
I have always wanted to push myself beyond my physique. When I set out to scale Lenana Peak, nobody believed I could make it — myself included; but what is ambition if it doesn't scare you?

I have been pushed out of my comfort zone and set out a clear plan for fitness, and had to stick to it—which is not an easy thing to do. For getting to Point Lenana, I had to do it: work out consistently, diet, and keep a clear vision.
Outdoorer team has been incredibly supportive; I owe them getting to Point Lenana with invaluable advice and encouragement throughout this journey.
Getting to Point Lenana was very emotional for me. I was tried physically and mentally; it took everything from me — all muscles and mental juice — but I came out stronger, had a clear outlook on life, and appreciated God's creation even more.
I don't know how I survived my 18-hour trek from base camp to Point Lenana and down to the next camp, but I did. I am already looking forward to the next challenge life throws at me!