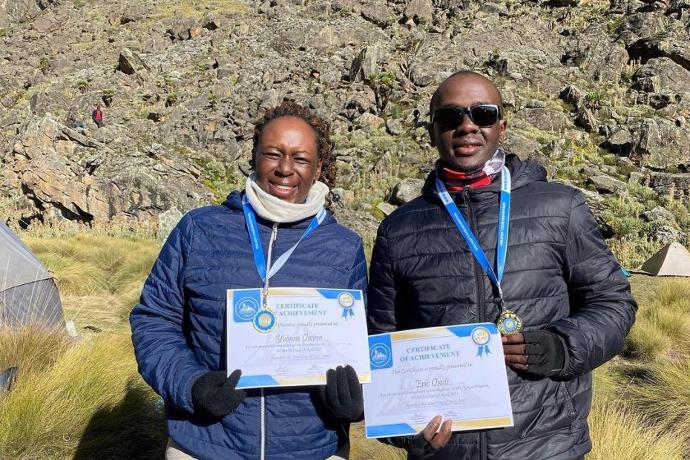 Yvonne & Eric Owiti - Class of April 2021
We may not have summited Lenana but we made deeper achievements and long-lasting memories both as a couple and individuals.

The nights were cold and long — I was unable to sleep all 3 nights — but I remained resilient and marshaled all the energy I had, and pushed to the limit, with Eric beside me through it all. We have always realized the importance of friendship as a married couple and this brought us closer and strengthened our friendship.
I definitely did not conquer my claustrophobia but I am a step closer to learning how to manage it.
I would really want to thank the Outdoorer team for the amazing experience you offered. The list is endless but I want you all to know that despite the short duration, you have all had a huge impact on our lives and for that, I thank you all immensely.