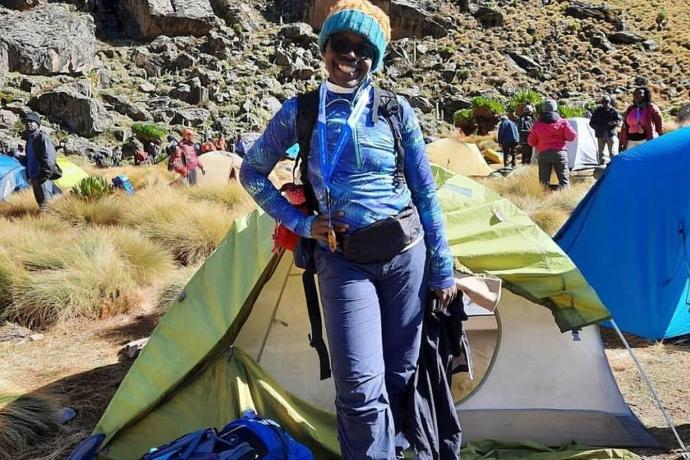 Phanice Olasia - Class of August 2021
I grew up as a reserved little girl who would not leave her comfort zone. I was shy but cheeky. I wanted life as stipulated by society—go to school, find a job, settle down, and have kids—in that order. However, life happened. I fell into depression; lost a lot of weight.

The gym became my solace. That was officially my turning point. I realized that life was too short to waste any minute of it. I slowly started getting out of my comfort zone—exploring all the areas I never thought of before. I embraced solo traveling.
Last year started on a high, with a couple of solo travels. The year looked promising. However, covid came. I had to figure out what to do with my nomadic lifestyle. I decided to explore my beautiful country Kenya. I made a bucket list of places I would like to explore, and Mt. Kenya was one of them. I joined the #beginnertomtkenya program.
All I can say is it has been a fantastic journey. On 14/08/2021, at around 0730 hours, I made it to the third-highest point of Mt. Kenya, Point Lenana. It was a rollercoaster of emotions. I gave up many times, but amazing people kept pushing me on.
Three lessons I picked from the trails:
1. Never give up; you may be closest to your dreams.
2. As you pursue your dreams, there will always be some noise — noise to cheer you on and destructive noise. Identify the noise you want to listen to.
3. Your body has no limits; your limits are in your mind.
Through adventure, I have found myself. To many more!