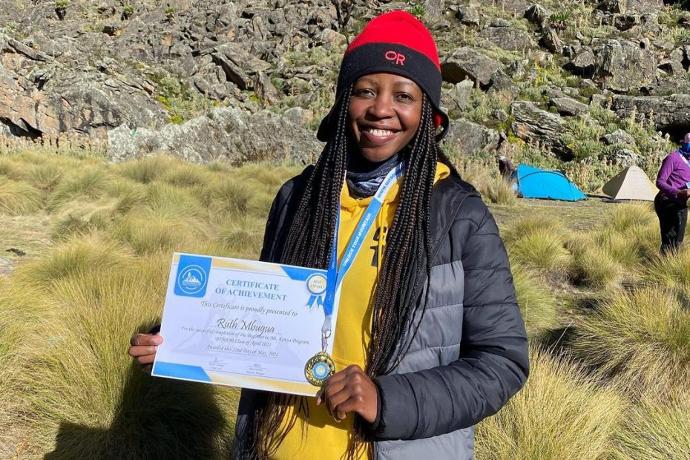 Ruth Wangari - Class of April 2021
Before this year, I had never hiked a day in my life; it is something I always wanted to do but never got started.

Last year I lost a dear friend who had become family; it hit me hard, as I had never experienced death so close. It made me realize how fragile life is: that someone could be here and well today then gone tomorrow. The loss made me want to live my life fully and do the things I have always wanted to do — as long as I have the will and means.
When I came across the Outdoorer Beginner to Mt Kenya program, my name was written all over it, and I had to sign up! It has been one of the best experiences ever.
Being out there on the trails in nature breathed healing into my life and gave me strength and hope. I am forever grateful.
Suffice to say that I got my smile and laughter back, and as life is like a mountain, I will keeping taking that next step without being overwhelmed by how big, or further the mountain seems; that's the joy of life — to immerse myself fully in every step of the way.